Choose the right insulated bottle for optimal use.
Have you wanted to buy a thermos flask for a long time without knowing which one? Are you lost among all the models available on the market? Don't panic, we will explain everything you need to know to make the right choices and opt for the insulated water bottle of your dreams and above all adapted to your needs. Types of thermos, materials, capacities, efficiency and design are the criteria guaranteeing drinks that remain hot or cold.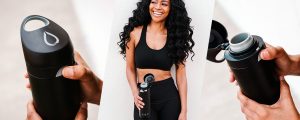 The type of insulated bottle depending on the use
In the jungle of isothermal gourds, there are 3 types. We will start with the insulated bottle itself, which has a built-in cup so you can drink your hot drink without getting burned. It is a more family item and more for hot liquids. As for the thermos flask, used mainly individually and for cold drinks, it is ideal for drinking directly from the neck. This works the same as the reusable water bottle, but keeps you hot or cool for longer.
Note that there is the isothermal sports bottle very practical and suitable for physical activity, because it can be opened with one hand. Finally, the insulated mug, also called tumbler, is perfect for small trips and to finish your coffee or tea. However, it is not too airtight.
The material of your isothermal flask
In glass, stainless steel or plastic, the choice is yours.
Glass or steel thermoses have similar efficiency. Indeed, in both cases you find two walls with the middle of the void. The material is not important, because it is this vacuum that hinders the transfer of heat. However, thanks to the glass, you can see how much liquid is left. In addition, the steel thermos flask is more solid and durable over time. The plastic bottle is less effective at keeping drinks hot or cold. One of the advantages is that this material is lighter, but also less resistant.
The hot / cold shelf life of your ecological water bottle
Gourds and insulated bottles can keep hot or cold for 6 to 24 hours depending on the model. As for the mugs, they only allow an effectiveness of about 2 to 4 hours. We recommend that you choose an insulated bottle with a cold / hot shelf life that meets your needs. For a trip by car or train, use the tumbler (mug). However, for a hike, prefer the stainless steel gourd.
The capacity (dimensions) of your thermos flask
Dimensions may differ from model to model. The insulated bottle offers a larger capacity, up to 1.5 L. Ideal for all day outside your home without the possibility of filling it. The stainless steel bottle has a lower capacity, between 0.5 L and 0.75 L, but sometimes sufficient for a half-day or a sporting activity. Finally, the smaller tumbler can only store 35cl to 45cl of drink, but it's perfect for a car or bus ride.
The design of your insulated bottle
There are various designs, between designs and colors. Your ecological water bottle could even become your new fashion accessory. It's up to you to see which thermos you will fall in love with!

Discover the insulated Korwater bottle on the online store. Premium Quality stainless steel thermos with usnique features such as One Hand opening , special mouth piece etc…